Salmon Watch Ireland needs your support
Dear All,
On 23rd of September Salmon Watch Ireland ('SWIRL') filed an application at the High Court seeking  judicial review of the Aquaculture Licences Appeals Board ('ALAB') decision to approve the awarding of a licence for a new open-cage salmon farm at Shot Head in Bantry Bay.  Inland Fisheries Ireland, Sweetman and others have filed a similar application.
The Shot Head open-cage farm could have very severe consequences for salmon, sea-trout and pearl mussels in the Bantry Bay area.
SWIRL with other organisations concerned with salmon conservation have been fighting the award of this licence since 2015, including the submitting of extensive written appeals to ALAB and participating in a two-day oral hearing of the issues organised by ALAB in Bantry in 2017.
In its High Court filings, SWIRL has raised fundamental issues about how ALAB adjudicated the issues that had been raised by the appellants, about its application of EU law (especially the Habitats Directive and Environmental Impact Assessment Directive) to the risks posed by the proposed farm.  Our objective is not just to have the Shot Head decision set aside but to have the High Court adjudicate on some of the wider legal issues which we have raised and which could have implications for the future consideration of applications for new licences and licence renewals.
In 2014 SWIRL put together a small reserve fund to help it mount a legal challenge to the licencing of new salmon farms.  The initial target was the BIM-proposed farm in Galway but BIM wisely did not pursue that project in the face of massive public opposition.  Since then, SWIRL has been waiting to find a suitable case to fight which could have implications for the future of open-cage salmon farming in Ireland.  We are confident we have found a suitable case in the Shot Head determination of ALAB.
However, the costs, assuming that ALAB will vigorously contest the suits, could very well be considerably in excess of our reserve fund even if we are successful in our application of a cost protection order by the High Court. 
We would be grateful, therefore, if you personally or your organisation would consider contributing to our fund in the interests of helping to protect the wild Atlantic salmon and sea trout from the damaging effects of open-cage salmon farming. 
Donations can be made by crossed cheque made payable to Salmon Watch Ireland and sent to Bob Wemyss, Jerpoint Hill, Thomastown, Co Kilkenny or by electronic transfer to Salmon Watch Ireland at: IBAN: IE 82  BOFI 9060 9988 2061 76 
Donations can also be paid at following link through PayPal : Donate Here
Background: Bantry Bay Salmon Farming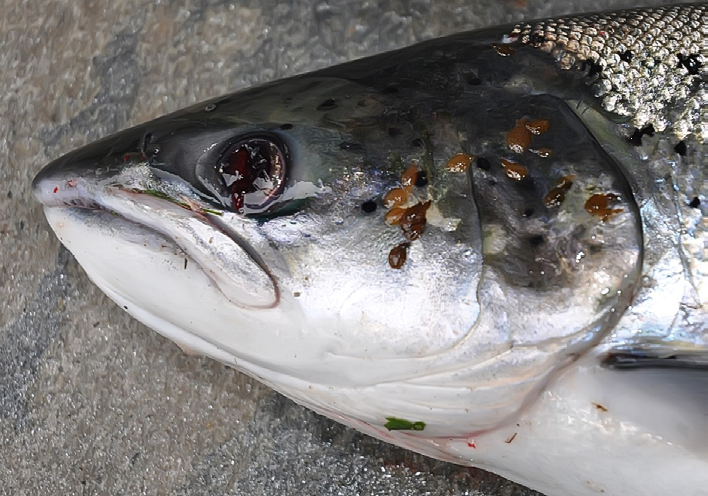 The farming of salmon within Bantry Bay is in existence since the early 1980's. Bantry Bay salmon farming has been a continuous source of controversy with objections from local fishermen, local and national Non Government Organisations. The near extinction of sea trout is one of the most visible consequences of this industry within Bantry Bay. Atlantic salmon stocks are also negatively affected with very poor stocks evident within the rivers flowing into Bantry Bay.
There was a long process in reaching our decision regarding the application for judicial review. It is well worth the time to read the process and submissions which are included in the Aquaculture Licence Appeals Board. Their decision to approve a new licence is flawed and we were left with no other logical pathway except to pursue legal action to determine an outcome which protects the Atlantic salmon and sea trout in the Bantry area and nationally.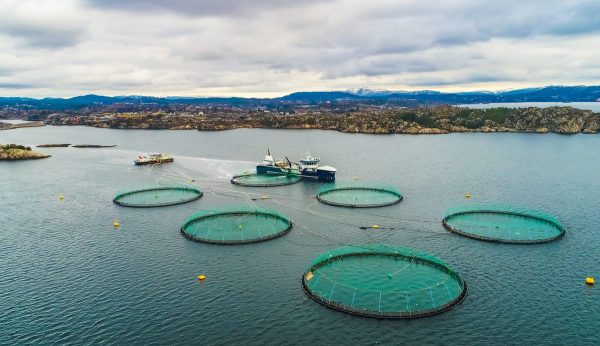 Please see schedule of documents from the appeal process
Salmon Watch Ireland is actively pursuing a complaint to the European Commission on the licensing of aquaculture in Ireland. The majority of licences are expired and are continuing to operate without proper scrutiny under the Habitats Directive.
Please read more on the complaint to the European Commission.